Google Ads
Increased reach: With over 4.3 billion active users across the globe, your potential customer base is significantly larger on Google than any other platform.
Targeting options: Google allows you to target ads based on keywords, which ensures that your ad reaches the right people. You can also use negative keywords to exclude people who are not interested in your product or service.
Greater control: With Google Ads, you have more control over when and where your ad is shown. You can also set a budget for how much you're willing to spend on each click. This allows you to make sure that you're not overspending on your ads.
Facebook Ads
Creative ad formats: Facebook provides a diverse range of ad formats and placements to suit different marketing goals and creative strategies. Whether you want to run image ads, video ads, carousel ads, or collection ads, Facebook offers versatile options to showcase your products or services. Facebook's extensive network of partner websites and apps enables your ads to reach users across various digital grounds, maximizing your brand's exposure and potential base.
Advanced insights: Facebook's robust analytics and reporting tools provide valuable insights into your ad campaigns. The platform offers detailed metrics and performance data, allowing you to measure the effectiveness of your ads and optimize your strategies accordingly. Facebook's pixel tracking feature enables you to track conversions, retarget website visitors, and gain deeper insights into user behavior.
Precise targeting: Facebook allows you to reach highly specific and niche audiences based on demographics, interests, behaviors, and even current events. With Facebook's powerful targeting capabilities, you can precisely target the right people who are more likely to be interested in your products or services. This level of granularity in targeting sets Facebook apart from other social marketing platforms.
instagram Ads
Increased reach: Instagram is a goldmine in expanding your brand's visibility. lies in leveraging multiple strategies. Our perspective will provide valuable expertise and services to expand your brand's visibility and enhance your brand's presence on Instagram.
Expand you creative control: Instagram provides you with a greater authority and command over the display of your ads. You get the ability to dictate when and where your ads appear, providing a strategic advantage in maximizing visibility. Ultimately, leading to improving your expansion of your brand's online presence.
Captivating visual content: Stand out from the crowd with visually captivating ad creatives. Our eye-catching images and videos, perfectly aligned with your brand's identity, consistently grab attention in the bustling Instagram feed.
TikTok Ads
Reach a young audience: TikTok is a platform that is used mostly by younger people. If your target market is this age group, then TikTok Ads could be a good option for you.
Increased engagement: TikTok users are highly engaged with the content on the platform. This means that they're more likely to watch your ad all the way through and take action after seeing it.
Fun and creative: TikTok is all about creativity and having fun. This means that your ads can be creative and attention-grabbing, which can help you get more people to notice them.
Linkedin Ads
Business audience: LinkedIn is a platform geared towards business professionals. This means that the people who see your ad are more likely to be interested in what you're selling.
High quality leads: LinkedIn Ads tend to generate high quality leads because the users on the platform are already interested in business and professional products or services.
Greater reach: LinkedIn has over 630 million users in over 200 countries. This gives you a large potential customer base to target with your ads.
Sales Funnels
Clear customer journey: A sales funnel provides a clear and structured path for guiding potential customers from the initial awareness stage to the final conversion stage. Unlike social marketing platforms, a sales funnel allows you to visualize each step of the customer journey, including lead generation, nurturing, and conversion. This helps you understand where prospects are in the buying process and enables you to tailor your marketing efforts accordingly.
Lead qualification: Sales funnels help qualifying leads by identifying the most engaged and interested prospects. By implementing lead scoring and tracking mechanisms, you can gauge the level of interest and engagement exhibited by each lead. This enables you to prioritize your efforts and focus on leads that are most likely to convert.
Conversion optimization: The sales funnel provides opportunities for optimizing conversion rates at each stage. By analyzing the performance of each stage in the funnel, you can identify bottlenecks, optimize messaging, and make data-driven decisions to improve conversion rates. This level of granular optimization is not readily available on social marketing platforms, allowing you to fine-tune your sales process for better results.
Marketing Automation
Personalized customer journey: Marketing automation platforms provide the ability to create customized customer journeys based on user behavior and preferences. Through features such as lead scoring, segmentation, and dynamic content, you can deliver personalized messages and offers to specific segments of your audience. This level of customization and personalization is not easily achievable through other social marketing platforms.
Dynamic content personalization: Marketing automation personalizes content based on user behavior, demographics, and preferences. By tailoring your messaging and offers to individual customers, you can create more meaningful connections, enhance engagement, and increase the likelihood of building a loyal user base.
Automated workflows:Say goodbye to tedious manual campaign management. Marketing automation automates repetitive tasks such as email scheduling, social media posting, and ad campaign optimization. This frees up your time, allowing you to focus on strategic planning and creative initiatives while ensuring your campaigns run smoothly and consistently.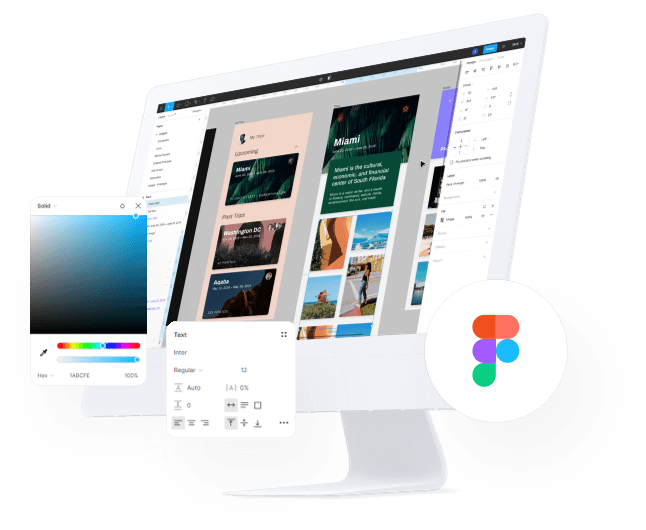 Custom Web Design
Unique design: A custom website will have a unique design that is different from any other website on the internet. This can help you stand out from your competitors and get more attention from potential customers.
User-friendly: We build websites that are easy to use and navigate. This ensures that your visitors will have a positive experience on your site and are more likely to convert into paying customers.
Conversion focused: We focus on conversions by including elements on your site will increase the likelihood of a visitor taking action, such as completing a registration or making a purchase.
Search Engine Optimization (SEO)
More traffic: SEO can help you get more traffic to your website from people who are looking for what you offer.
Higher quality leads: SEO leads tend to be of higher quality than other leads because the traffic comes from inbound traffic on the first page of search results.
Long term: SEO is a long term strategy that can help you build sustainable growth for your business.
What makes Marketeq different?
At Marketeq, we focus on results. We have a team of experienced digital marketers that are experts in lead generation and conversion optimization. Our goal is to help grow your business by maximizing your leads and sales.
No Long Term Contracts
Upgrade or downgrade your service at any time
Customized Approach
Tailored campaigns specifically for your business
Top Quality Support
Best in class account management
Our clients love us!
Check out some of the results we've been able to achieve for them...
"The team at Marketeq is amazing! They have helped us grow our business by generating more leads and sales. We are very happy with the results we've seen so far."
Sharon Smith
Owner at NYC Salon
"Since working with Marketeq, we have seen a significant increase in our lead generation and sales. We are very happy with their services and would recommend them to anyone looking to grow their business."
John Belafort
Founder of Sports Haven
"Marketeq was sent from heaven! We're up and runing faster than I thought possible, and now we even look professional."
Charlene Davidson
Co-Founder at Bridge