See what we can do for you
Our marketing services include everything you need to generate the highest quality leads that have the best chance of converting into new customers. From targeted Facebook and Instagram campaigns, to pay-per-click lead generation on Google Ads, we'll help you reach your ideal customer base and scale your business.
About us
We're on a mission to grow companies and accelerate business
At Marketeq, we believe that every company has the potential to grow. That's why our mission is to help businesses succeed in scaling their organization by building the systems they need for maximized growth
HIGH PERFORMANCE GROWTH #HPG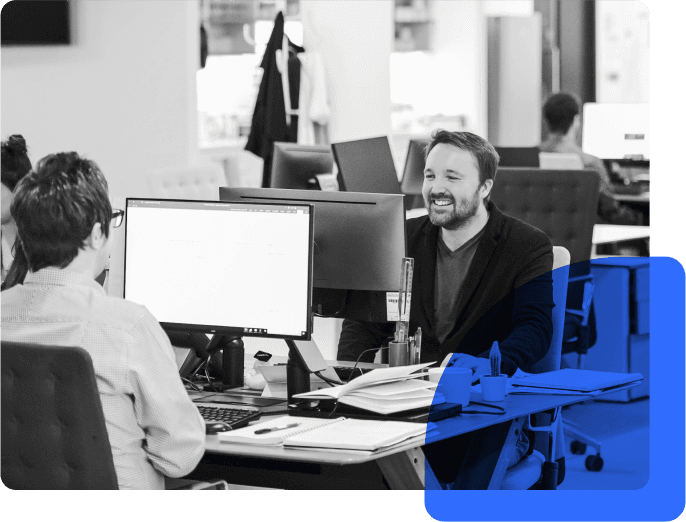 Marketeq Digital
We specialize in helping businesses scale. We do that by providing our clients with the tools they need to succeed and grow, including lead generation, marketing automation, highly optimized sales funnels, and hands-on pay-per-click account management. We work with companies of all sizes, from startups to enterprise businesses. Our team of experienced entrepreneurs and marketing experts have helped hundreds of companies scale their lead generation campaigns. We're headquartered in Miami, Florida and our clients are spread all over the world.
Digital Marketing Strategy
Highly optimized campaigns Using human + AI algorithms
Digital Strategy
Proven campaigns that drive results
Our expertly crafted lead generation campaigns allow us to connect directly with your ideal customers across different marketing channels so you can increase sales and generate more business.
Growth
Generate leads
from multiple sources
Targeted campaigns
Lead generation strategy that gets the fastest results
Our campaigns are the fastest most efficient way to generate leads. You can see results within days or weeks, rather than waiting months for results from other types of marketing activities.
Targeted Audience
We target your ads to reach the ideal audience that is most likely to be interested in your product or service. This allows you to focus your marketing on a specific group of people that has the highest potential to convert into customers.
Cost Effective
Our lead generation campaigns are a very cost-effective way to generate leads. We continually optimize your campaign to reduce your lead cost and increase your ROI so that you can scale your business quickly and efficiently.
Measurable Results
You can see how many people click on your ad, how many of those people convert into leads, and how many of those leads buy your product or service. This allows us to continually optimize your campaigns to get the best results possible.
All-in-one Growth Agency
Get world-class expertise from a team of digital marketing experts with the skills needed to scale your business
01
Proven Campaigns
Marketing campaigns that are proven to work for your industry based on experience
02
Conversion Focused
User-friendly funnel design that is highly optimized for maximum conversions
03
Fast Turnaround
Designed for a fast return on your investment so you can generate revenue quickly
04
Real Results
Expertly crafted campaigns and sales funnels that drive results you can measure
What makes Marketeq different?
At Marketeq, we focus on results. We have a team of experienced digital marketers that are experts in lead generation and conversion optimization. Our goal is to help grow your business by maximizing your leads and sales.
No Long Term Contracts
Upgrade or downgrade your service at any time
Customized Approach
Tailored campaigns specifically for your business
Top Quality Support
Best in class account management
Our Tech Partners
We work with some of the best tools on the market and maintain strong relationships with some of our partners to deliver measurable, intuitive, and easily accessible results.
Our clients love us!
Check out some of the results we've been able to achieve for them...
"The team at Marketeq is amazing! They have helped us grow our business by generating more leads and sales. We are very happy with the results we've seen so far."
Sharon Smith
Owner at NYC Salon
"Since working with Marketeq, we have seen a significant increase in our lead generation and sales. We are very happy with their services and would recommend them to anyone looking to grow their business."
John Belafort
Founder of Sports Haven
"Marketeq was sent from heaven! We're up and runing faster than I thought possible, and now we even look professional."
Charlene Davidson
Co-Founder at Bridge